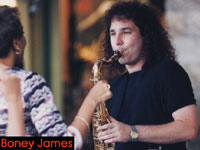 Sights of Jazz - Volume 2


Enjoy images of your favorite "Smooth Jazz" musicians on your PC with our Sights of Jazz Screensavers. Play Jazz from your own music collection and watch highlights of your favorite artists.

Sights of Jazz ScreenSaver Volume 2 features 15 images including the following artists: Bobby Caldulell, Boney James, Hiroshima, Julio Fernandez, Kim Stone, Paul Taylor, Peter White, Russ Freeman, Scott Ambush, and Slim Man.




ORDER NOW FOR Only $16.95 !