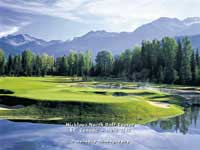 Spectacular Golf Courses!


Golf, anyone? Let our Spectacular Golf Courses screensaver take you to the golf courses in your dreams. Enjoy the splendor of courses like this Jack Nicklaus North Golf Course in BC, Canada. Henebry Photography has taken equally beautiful images of courses in Telluride, CO, Indian Wells, CA, Hawaii, Scottsdale, AZ, plus many more. This Spectacular Golf Courses screen saver will be treasured by all golf enthusiasts!




ORDER NOW FOR Only $9.95 !